A La Carte Wedding
We offer year round wedding services, suited best for couples who are looking to add a fresh from the garden feel to their special day. It is customizable allowing each couple to meet their budget and design needs. During the main growing season (May 15-October 15) flowers are sourced from our farm or as local as possible. Out of season (October 16- May 14) florals incur a 25% higher rate.
This package is perfect for couples who are looking for personal flowers, centerpieces, and focal arrangements. However this option is not well suited for those looking for highly customized designs and on-site setup. Simply choose your color palette and quantity of each item by filling out our wedding order form.
Orders are available for pick-up during set times at our farmstead location. Delivery is available for an additional fee. Please note that a la carte weddings require a minimum of a $500 order.
Please look over all of our options and enjoy the stress free simplicity of our a la carte menu! Do not hesitate to give us a call or send an email with any questions you may have.
Personal Flowers
Bridal Bouquet 135
Garden Fresh, deluxe bouquet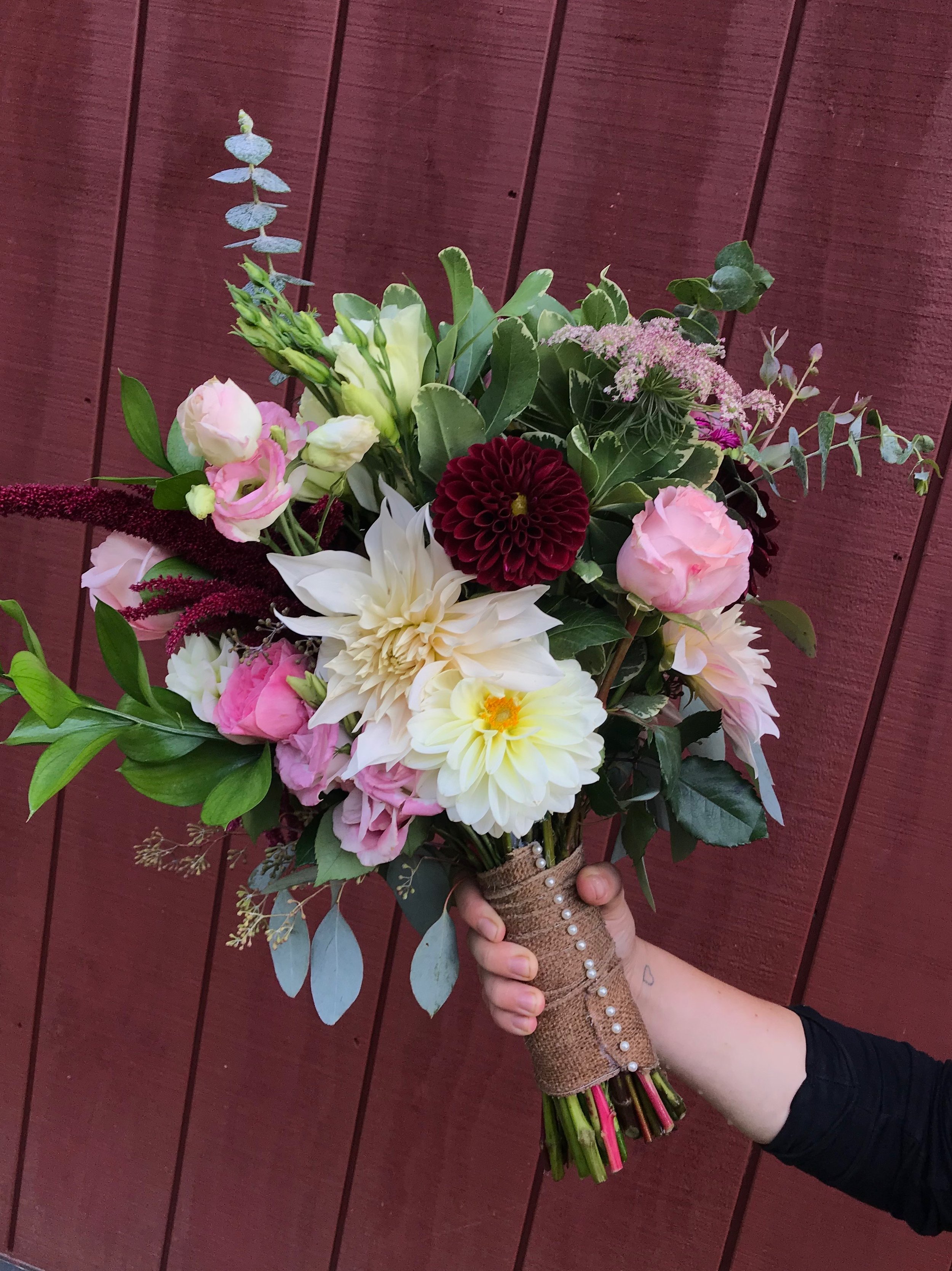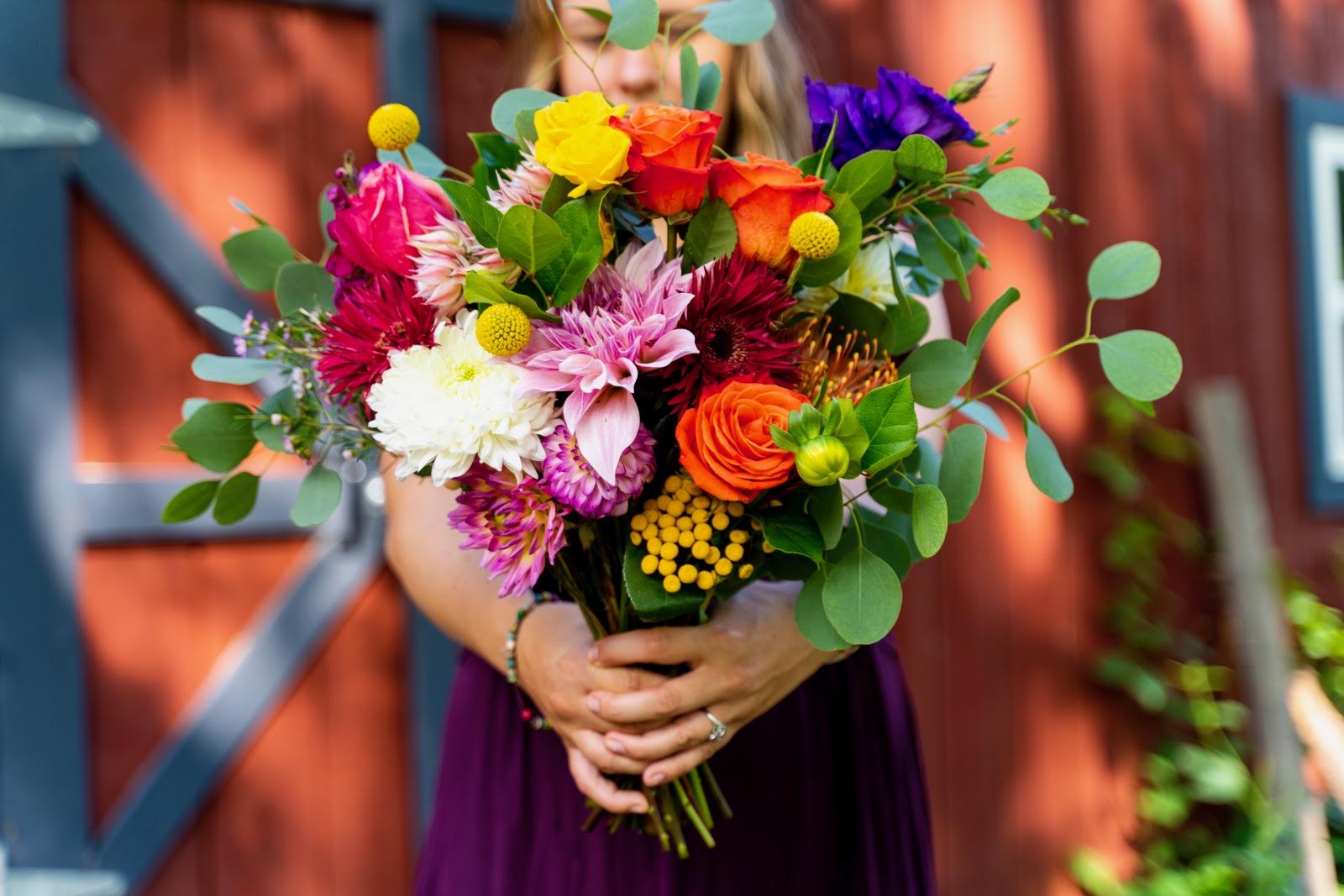 Bridesmaids Bouquet 75
As beautiful as our bridal bouquet but a bit smaller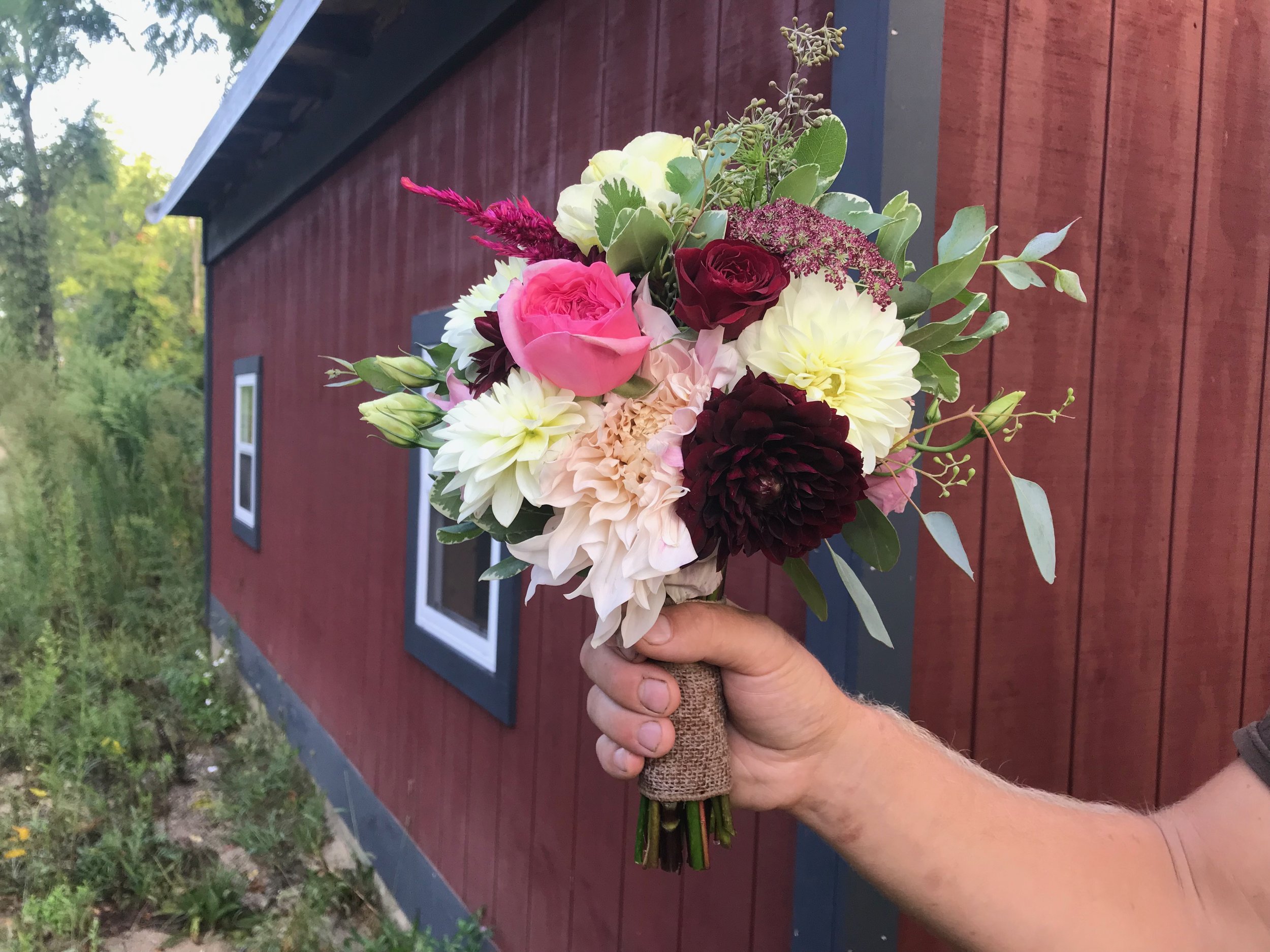 Small Bridal Bouquet 50
Smaller bouquet perfect for tossing or junior bridesmaids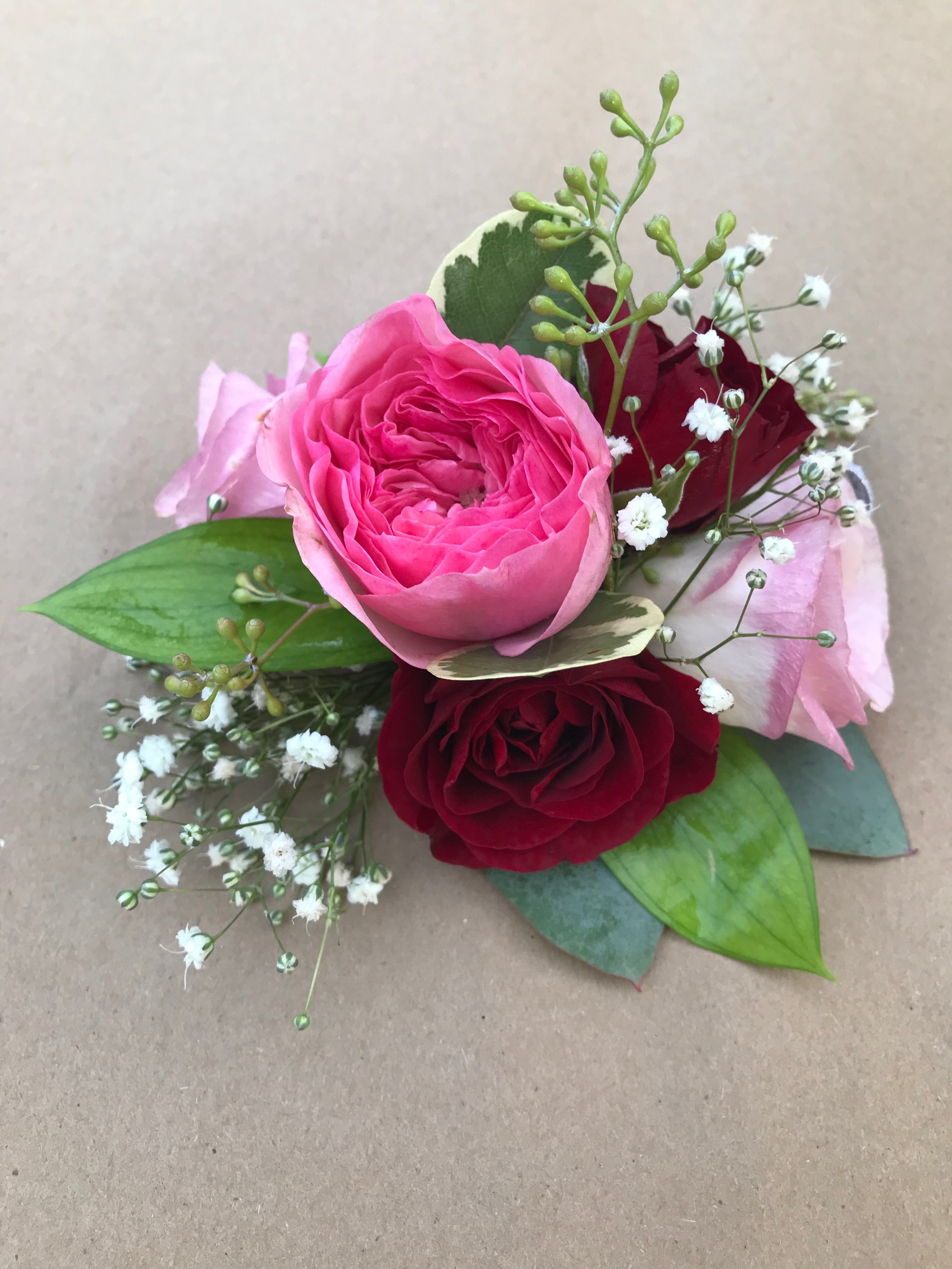 Boutonniere 15
Pin on floral accent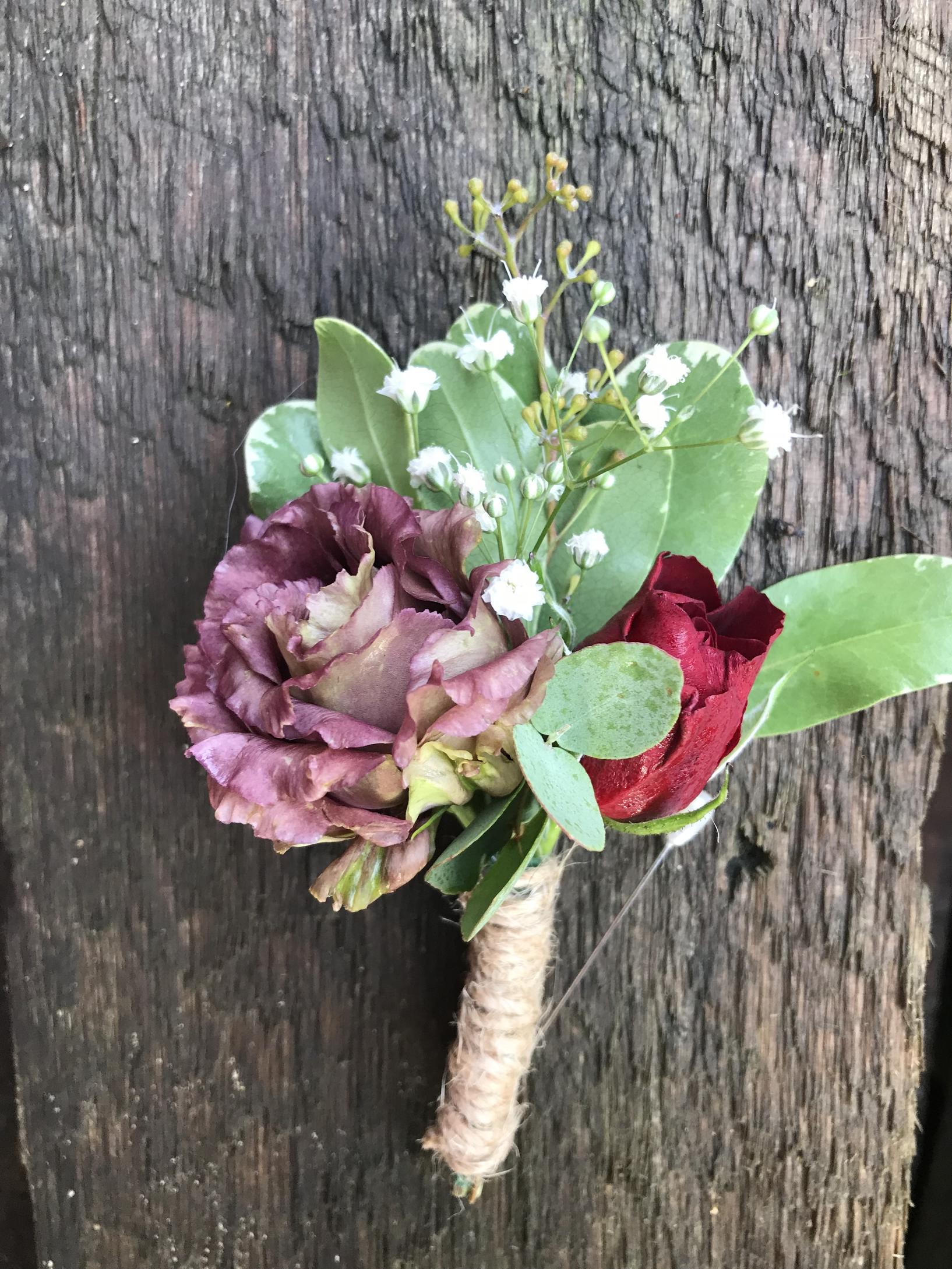 Ceremony and Reception Flowers
Large Arrangement 235
Statement piece, our largest lush garden arrangement (White container)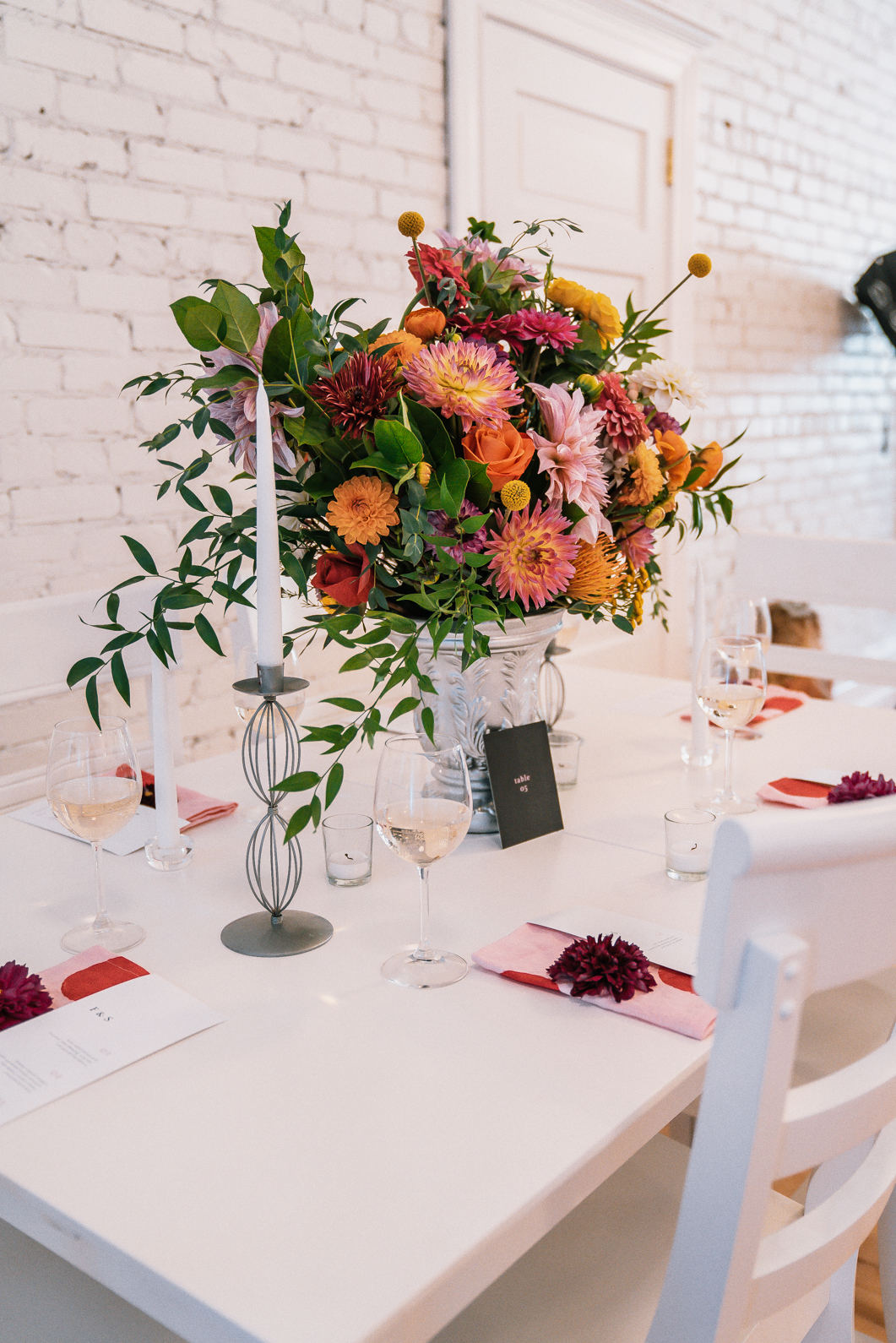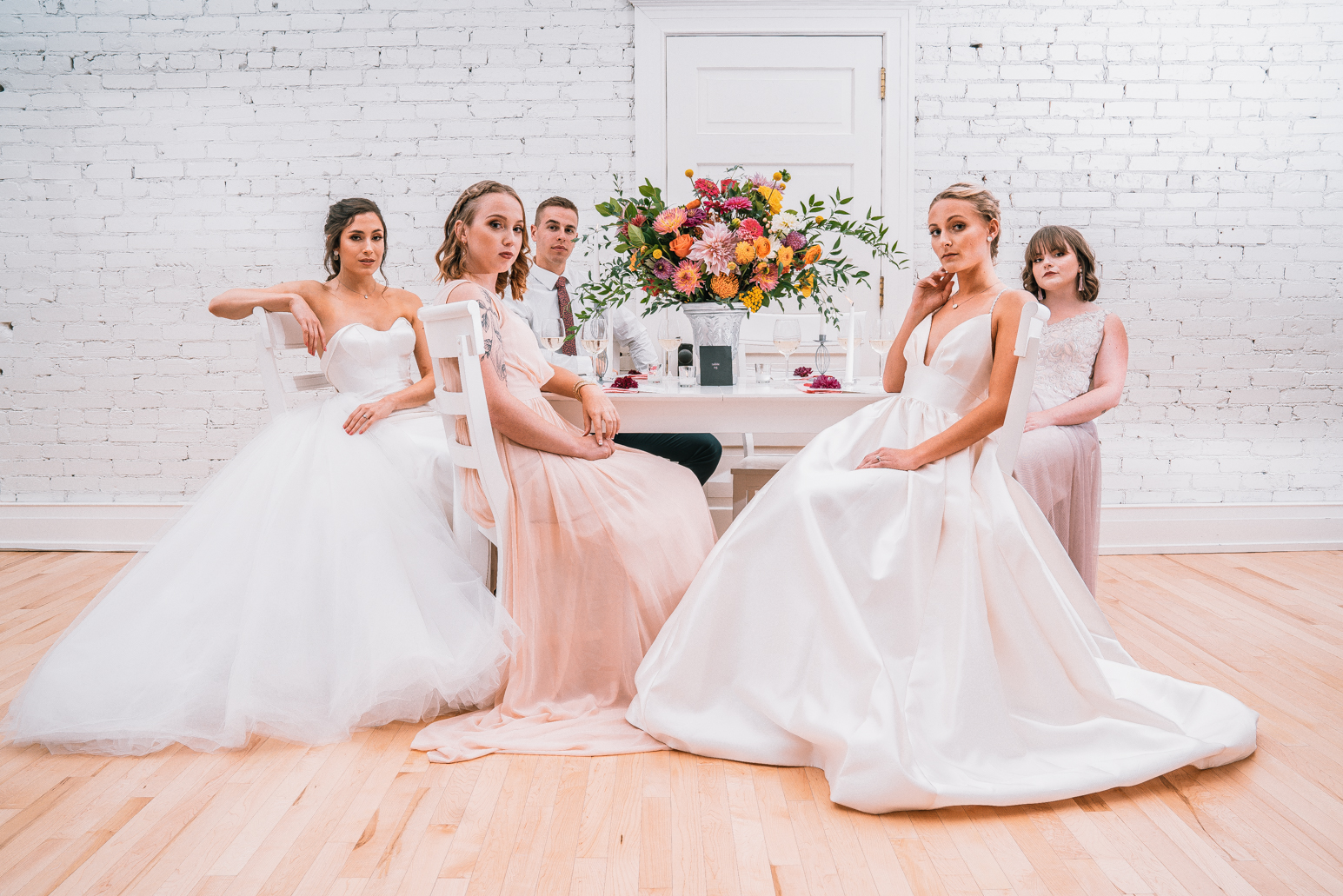 Medium Centerpiece 75
perfect for guest tables (silver or gold container)
Small Centerpiece 40
Pairs lovely with our vintage bottle collection (silver or gold container)
Posy 20
perfect for the bar tables and restrooms! (glass vase)
Bottle Collection 25
Set of 3 clear glass bottles (style will vary) filled with a few fresh blooms and foliage. Adds a charming touch to any table or bar-top!